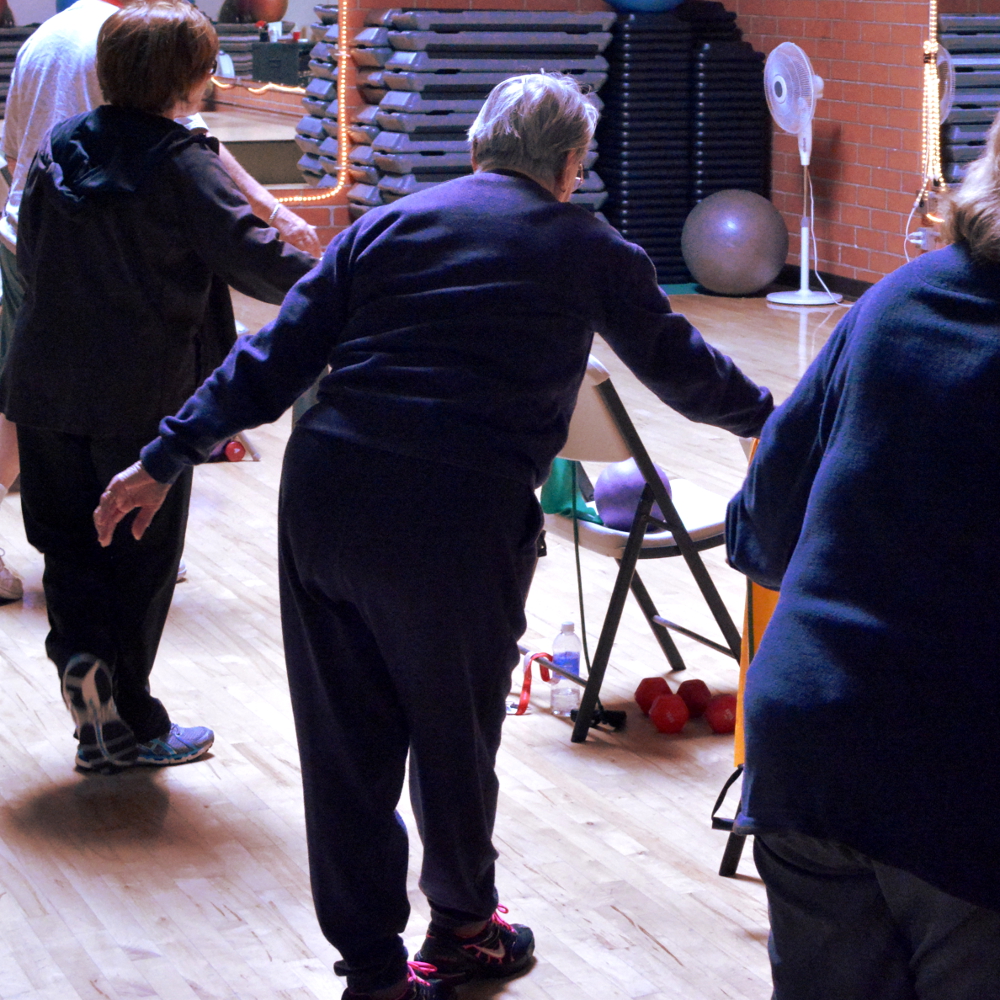 HERE AT FITNESSWORKS, WE TAKE SENIOR HEALTH AND FITNESS TO A NEW LEVEL. WE REALIZE THAT HAVING A HEALTHY AND FIT LIFESTYLE CAN LEAD TO LONGER AND HAPPIER LIVES. FOR THIS, FITNESSWORKS OFFERS MANY DIFFERENT AVENUES FOR HEALTHY SENIOR LIFESTYLES INCLUDING SPECIALLY DESIGNED SENIOR CLASSES, NUTRITION TIPS, SENIOR PERSONAL TRAINING, AND SENIOR DISCOUNTED MEMBERSHIPS.
Are you looking for some motivation to keep you active? Well you are already taking a step in the right direction. Here at FitnessWorks, we offer a variety of exercise programs with great health and fitness benefits:
Exercise – The primary driver for reversing age-related functional decline. Boost your metabolism, energy levels and love for life.
Aerobics – Cardiovascular fitness will work to maintain and improve your heart and lung fitness while helping you look and feel great.
Weight Training – Improving muscular strength and endurance acts to increase the ease of performing daily activities.
Yoga, Tai Chi, Stretching & Balance – Building poise, posture, flexibility, strength, endurance, balance and grace, while connecting with the spirit within; speed and power aren't the whole story.
FitnessWorks offers over 50 group fitness classes a week! The following classes may be enjoyed by all age groups:
Gentle Yoga – This class is designed to gently stretch and strengthen the body, while calming the mind. Because of its slow, relaxed pace and use of props, this yoga class offers an opportunity to safely build strength, mobility and balance for all, even those healing from injury, illness, or just beginning a fitness program.
SeniorWorks – This class will help you maintain and improve the physical components needed for activities of daily living. A gentle warm up precedes strengthening, flexibility, and balance exercises. All exercises may be performed sitting or standing depending on your fitness level. No floor exercises. Each class finishes with a thorough stretch.
Tai Chi – Improve your physical and mental strength as well as your grace, balance, and flexibility with this ancient Chinese exercise. Great for all levels Tai Chi emphasizes the natural development of mind, body and spirit. Balance Classes – These specialty classes are offered only on particular days of the year. They are not included on our regular group fitness schedule but are still open for your enjoyment. Details for the next balance class we be posted as soon as they are available.
Discounted Senior Gym Membership
Our Membership Department is eager to speak with you about our Senior Discount and the special things we offer here including Senior Group Fitness Classes. Click here to send an email or call (805) 772-7466, ext. 208.